Welcome To Premium AutoCare – Ph. (03) 9801 5647
Premium AutoCare a your first choice for Car Log Book Servicing, Car Repairs and Roadworthy Certificates!
Log Book Servicing, Repairs & Roadworthy Certificates
Balwyn Workshop – 267 Whitehorse Road, Balwyn – (03) 9801 1134
Blackburn Workshop – 72 Railway Road, Blackburn – (03) 9877 5500
Burwood Workshop – 23 Evans Street, Burwood – (03) 9888 0255
Fitzroy Workshop – 64 Holden Street, Fitzroy North – (03) 5941 2366
Oakleigh Workshop – 667 Warrigal Road, Oakleigh – (03) 9801 1158
Pakenham Workshop – 5/99 Bald Hill Road, Pakenham – (03) 5941 2366
Wantirna Workshop – 2/2 Sherwood Crt, Wantirna South – (03) 9801 5647
At Premium AutoCare, we offer a fully comprehensive automotive service utilizing experienced and qualified motor mechanics, quality parts and lubricants and a commitment to quality.  We offer free loan cars, free pickup and delivery, a full mobile service and reasonable pricing.  We offer same day bookings and we work to your timetable.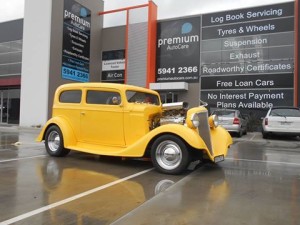 Log Book Servicing, Repairs & Roadworthy Certificates
Blackburn, Burwood, Wantirna South & Pakenham Workshops
Log Book Servicing
Our highly skilled automotive technicians can service your new car and protect your new car warranty.  Our pricing is usually a fraction of what you will pay at a dealership, and we stamp your log book and give unbiased advice if your car needs warranty work.
Repairs
As full service motor mechanics, we can solve any mechanical issue with your vehicle efficiently and cheaply.  Modern motor vehicles are complex beasts with many sensors and computerized on board systems.  Having multiple workshops, many years of accumulated experience and a solid network or specialist providers, you can trust us to get your car back on the road.
Roadworthy Certificates – Balwyn, Blackburn, Burwood, Oakleigh, Wantirna South and Pakenham Workshops or all suburbs pickup
As a leading Roadworthy Certificate provider, we employ many Licensed Vehicle Testers and have extensive experience of Vic Roads rules and regulations.  With workshops in Oakleigh, Balwyn, Pakenham and Wantirna South, and an all suburbs pickup and dropoff service, we can make sure that your car achieves roadworthy with a minimum of fuss and expense and you have peace of mind that your car is safe and roadworthy for your family and friends.  Our motto is that we are fair, flexible and fast.  We offer same day bookings for our Roadworthy Certificate customers.
Balwyn, Oakleigh, Wantirna South and Pakenham workshops- Roadworthy Certificate Specialists